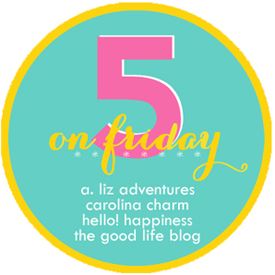 1. This week Addison and I were both asked by Emily to be in her wedding!
Matron of honor and flower girl-We could not be more excited! Addison should be a pro by December, it will be her 3rd wedding!
3. I was able to take a break from sick kids and go with Emily to pick out her wedding dress....
Addison and I had fun making this for her!
4. I snuck out of the house with both girls this week to get more medicine and Lysol...
We have been through 4 bottles..
I may go get one more just to be safe ALL the germs are gone!
5. I have got lots of snuggles from Saylor this week.
So ready for both girls to feel better and get back to normal but thanking God their sickness are nothing major.
Happy Friday!
Enjoy your weekend!