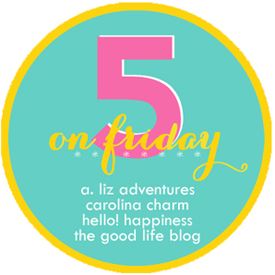 1. I am loving how much these two love each other!
2. We have started to decorate for Christmas.. Yes I am one of those people who do it before thanksgiving. :)
I LOVE Christmas and want to enjoy it as long as possible!
3. We met some sweet friends for dinner this week and these two girls had so much fun!
4. This sweet baby is a great sleeper! I am so thankful!! Can't believe she will be 2 months Monday- where has the time gone?
5. 32 days until Christmas!! I have got to get on the shopping train!